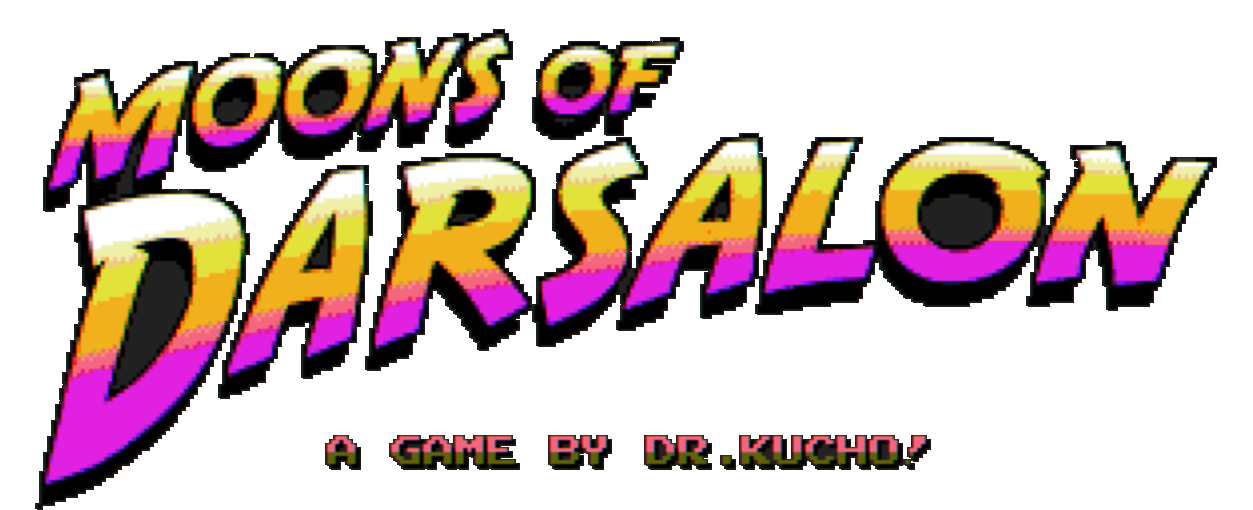 Moons Of Darsalon (Early Access Alpha)
A downloadable game for Windows and macOS
Guide your friends to the base using "ground maker" to create the path when necessary, fight the aliens and have fun!
Youtube video here

Install instructions
CHECK you don't have POP UP WINDOWS of your browser blocked before downloading.
YOU NEED A DUAL STICK CONTROLER. Recommended standards are:
Xbox controller or compatible (recommended for PC only)
PS3 or PS4 controller or compatible (recommended for Mac only)
TO GET A PROPER RETRO LOOK with no artefacts, tearing or stretching:
Go OPTIONS and set a resolution with zoom x3 or better x4, making sure the adjust frame shows a circle and not an oval, if the frame rectangles are not totally inside the screen that's not a problem at all. One of the best resolutions to play is 1600x900 which does not include all rectangles area.
For full screen hit ALT + ENTER on pc or APPLE + F on mac.